IS YOUR ACCESS CONTROL
COMPANY
LICENSED?
Click Below To Search
H&R Operator Services, Inc.
Present, Validate, Report, Repeat
PHYSICAL ACCESS CONTROL - TELEPHONE ENTRY - GATE AUTOMATION - ORNAMENTAL IRON- NETWORK VIDEO/CCTV - WIRELESS CONNECTIVITY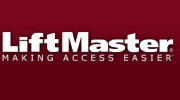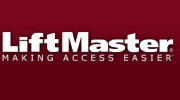 We design, install, and service:
​
Physical Access Control
From interior doors to exterior pedestrian gates, we provide scaleable systems that control access via a number of credential technologies.

Automation
We provide many solutions for vehicle access control. From ornamental iron gates for large apartment complexes to chain link gates for commercial or industrial properties.

​
Telephone Entry
Walk up and drive up hands free visitor access is still essential in multifamily properties. We offer standard or large screen models to fit your needs.
Network Video Surveillance
Having the ability to view, record and archive digital video footage is essential in any environment where people or property are involved.
​
​
Asset Tracking
From key management to personnel tracking we offer solutions that track and account for the items that are deemed valuable by our clients.

Wireless Solutions
When cabling is impossible or cost prohibitive we have products that provide wireless connectivity for ethernet, traditional card readers, and legacy analog systems.
Established in 1980 H&R Operator Services, Inc. has been providing turnkey physical access control systems to upscale multi-family apartment complexes, commercial properties, and government entities for the better part of 30+ years.

We work directly with product design teams from various OEMs to create new access control products for vertical markets.


Texas Dept. Of Public Safety Private Security Board
License # B23004701

Louisiana State Fire Marshal
License # F1142

Louisiana State Licensing Board For Contractors
License # 73602